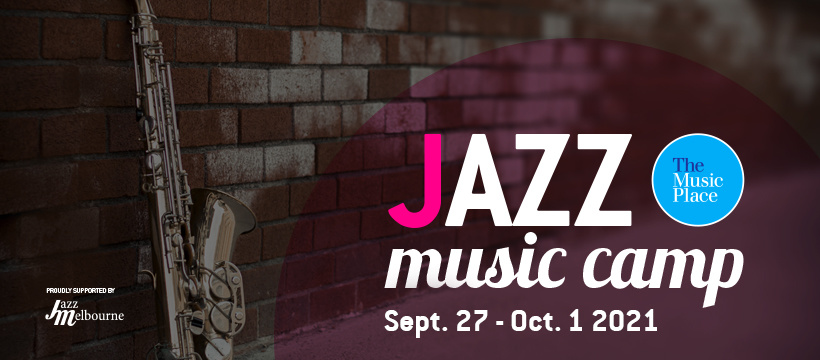 We're excited to launch the inaugural high school Jazz Music Camp!! It will be running from September 27th - October 1st inclusive. Join world class tutors for a week of fun music making. Play in an ensemble, learn to improvise, and meet other young musicians. A big finale concert will be held on the 1st in Melbourne (COVID19 restrictions permitting) to showcase what has been happening through the week.
Open to all high school aged students, any instrument, any level. An ability to fluently read notated music will be beneficial but not compulsory.
The Camp:


Rutherford Park - Blampied
Situated approximately 100km north-west of Melbourne just past Daylesford, Rutherford park is the perfect spot for making music.

Travel by coach from Melbourne CBD or meet us there.
The Tutors:
We're still confirming all our tutors so check back soon.
Judy Ferguson - The Music Place camp leader.
Adam Simmons - Woodwind
Toshi Clinch - Rhythm Section
The Program
Students will be put into ensembles ranging from Bigband, Jazz Orchestra or smaller jazz combos depending on their ability and instrument. Through the week these ensembles will be a basis for exploring jazz language. Specialist sessions on improvising, rhythm and harmony will fill out the program. There will also be free time to enjoy the camp facilities or jam with peers.
The camp will culminate in a public showcase concert in Melbourne featuring all attendees, tutors and guest artists.
Cost:
Early Bird (available until May 30): $725
Full Registration: $789
Includes all meals, travel, accommodation and tuition.
NOTE: if cancellation of the camp occurs due to Government COVID19 restrictions/lockdown all fees will be refunded in full.
Limited spaces available, positions allocated on first come basis.
Download and complete medical form. Completed medical forms can be submitted here.

Download camp guidelines and terms & conditions.
A camp booklet with the camp schedule, what to bring, duty roster, assigned dormitories and all other relevant information for the week will be emailed to attendees mid August.
A copy of The Music Place's child safety policy can be downloaded here.
Proudly Supported By

Jazz Melbourne
TINJ