Posted on
By Shane Gillard
Posted in Trumpet
Shane spent a lot of time with Bob Reeves and his team on their recent first Australian trip. Here's some things he picked up.
Recently, The Music Place had the pleasure of hosting Bob Reeves, John Snell and Mike Davis from Bob Reeves Brass, Hollywood U.S.A. on their very first Australian visit. Over two days in Melbourne, they carried out valve alignments and provided advice on optimising equipment. There was also an evening workshop about the service that Bob Reeves has provided since the late 1960's. While I have used Bob Reeves mouthpieces for many years, I have never had an opportunity to meet Bob or to discuss his philosophies in any detail. The Bob Reeves workshop was a learning experience I will never forget.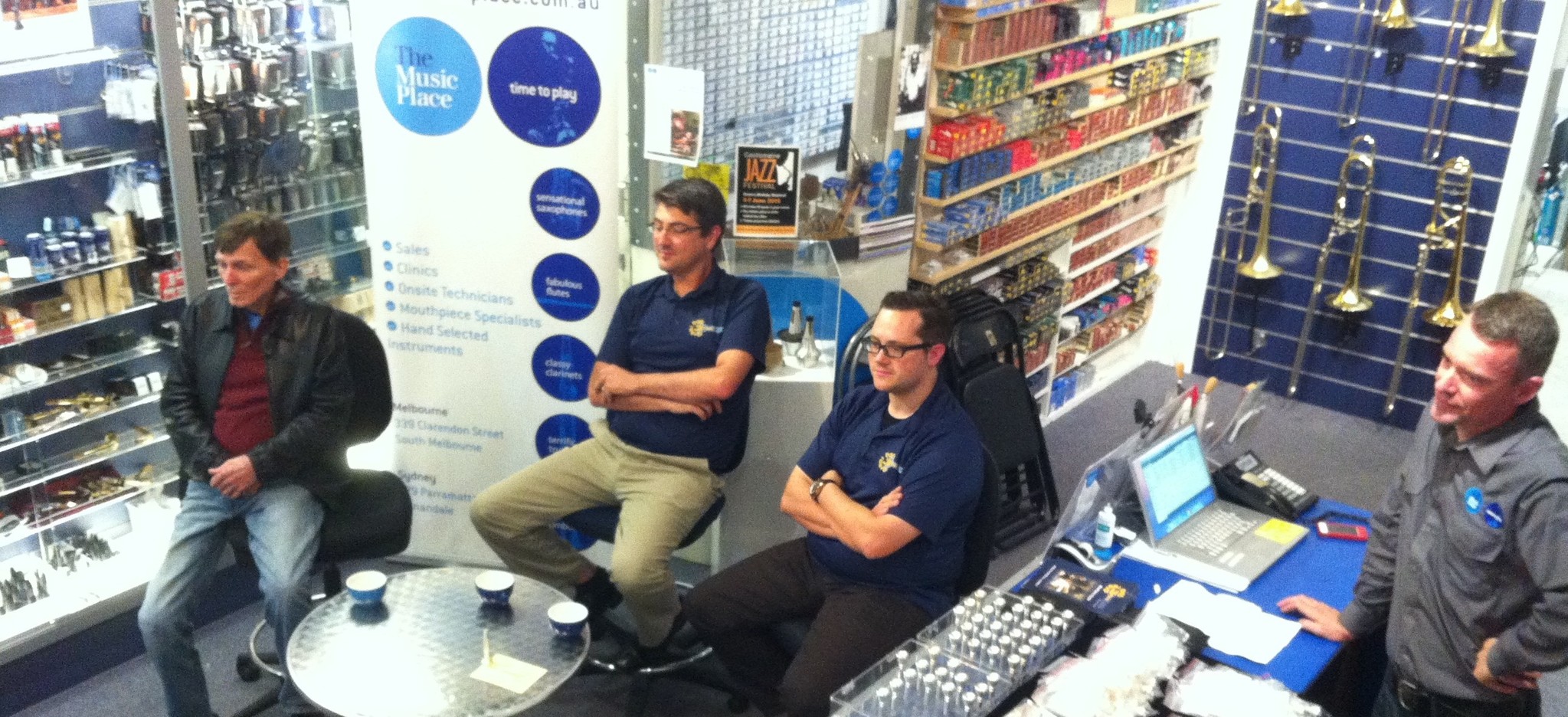 I was fortunate enough to spend many hours with Bob and talk to him about his experiences over the years and discuss how and why he developed his service - especially the history behind his valve alignment process.
Having never played a trumpet that had a Bob Reeves valve alignment, I didn't know what to expect.

The idea behind valve alignments is to make the instrument perform at its optimum so that the player can get on with the music without the need to compensate for inconsistencies in the instrument. That makes sense to me! If a trumpeter needs to make adjustments for tone, intonation or a tight, stuffy trumpet then he/she will be expending extra energy. Extra energy=less endurance. Endurance can be a problem for many players. By having your valves aligned you improve efficiency.

I had Bob's team perform an alignment on my trumpet and I can say; the results spoke for themselves. The alignment enabled me to produce a better tone that was more consistent throughout the range of the instrument. It improved intonation and made my trumpet easier to play.

The Music Place was also very fortunate to have RAAF trumpeter, Michael Fraser in store during Bob's visit. Besides being one of Australia's finest players, Michael (aka Fraze) is also one of the most knowledgeable in trumpet and mouthpiece design and playing characteristics. Fraze participated in practical demonstrations in sound production with Bob and his staff and helped to explain the "how and why" of Bob reeves' services. The Music Place wishes to thank Michael Fraser for his valuable time and talent!

Here is a great little story for you that happened when Fraze showed Bob an old Benge trumpet that he wanted to book in for an alignment. Bob took the horn from him and looked at it carefully... and looked again. "I think I made this bell," he said. "In fact, I think I made the lead pipe too!" It turns out that Bob was making trumpets for Benge way back in the early '60's and Fraze's trumpet was one that he put together.

It was a busy couple of days in the shop that saw many trumpeters from all over the country come in for an alignment and to talk trumpet with Bob, John and Mike. We even had a guest come from Perth for alignments on his trumpets!

There was also discussion on mouthpiece design and construction.
To put it as simply as possible, once the trumpet has had a valve alignment the playing characteristics can be further enhanced by mouthpiece adjustment or selection. Did I hear you say $$$? Well, to put your mind at ease, quite often the only adjustment necessary is the addition of a small piece of paper. Bob, John and Mike were a wealth of valuable information.
Bob Reeves has worked with and made mouthpieces for some of the true greats such as Johnny Audino, Doc Severinson, Bud Brisbois, Jerry Hey, Chuck Findley and so many more!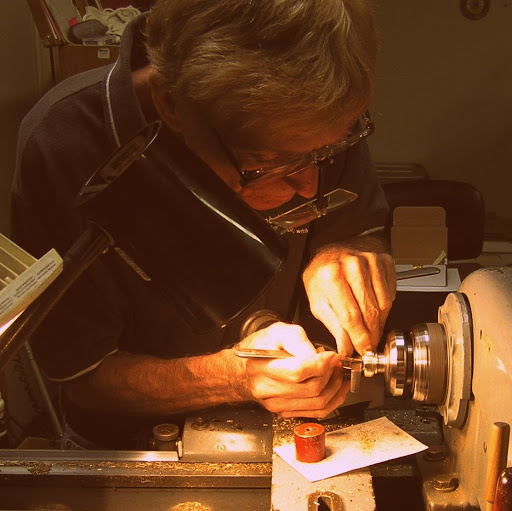 If you have any questions on valve alignments or how to optimise your equipment I encourage you to contact us at The Music Place or to contact Bob Reeves Brass via their website, www.bobreeves.com.
Likewise, if you have any of your own Bob Reeves stories, please feel free to comment below.